The theme of 'feedback' resulted in interesting debate and exciting questions at this year's Education Fair
The Nat Forum for Education has just held its Education Fair for teaching staff and employees involved with teaching at the faculty.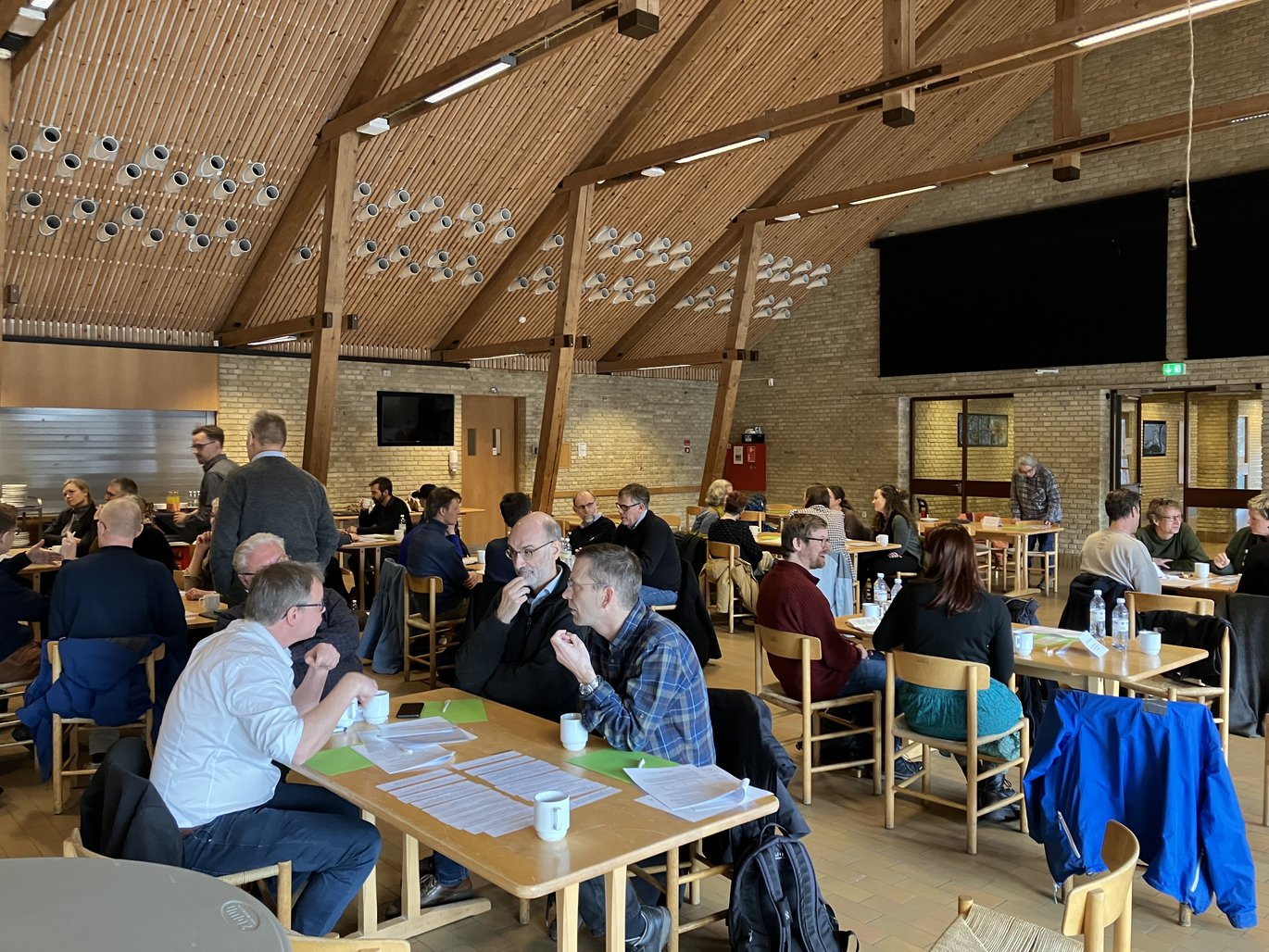 In general, students want more and better feedback. But how can teachers ensure good feedback?
This was the challenge set at the annual Education Fair held at the Faculty of Natural Sciences on Tuesday 10 January. The theme of the day was feedback for students, and the topic attracted a crowd of curious teaching staff from all departments at Nat.
"I'm delighted to see continued interest in our Education Fair. Feedback is inevitably a large part of teachers' work. However, it's possible we don't always think about how we do it. That's why I think it's important that we help and inspire each other across the faculty, so we can provide our students with useful feedback," says Kristine Kilså, vice-dean for education.

Paradigm shift in contemporary feedback culture
The day started in the Main Hall, where the Centre for Educational Development (CED) had invited Professor David Boud to give a presentation. David Boud is an Alfred Deakin Professor and founder of the Centre for Research in Assessment and Digital Learning at Deakin University in Australia.
His presentation on rethinking feedback to better support student learning focused on the paradigm shift he is working on from teacher-centred feedback to learning-centred feedback.
There were many good questions from the floor after the presentation. One of the questions centred on one of the biggest topics of conversation: how ChatGPT and other future AI solutions will affect assignments and feedback in the future.
According to the professor, we have to carefully consider what to test our students on, as there is no reason to test them on something that a chatbot could answer for them.
"There's nothing new in having AI in our lives. What is new, is that AI is beginning to influence education. It's therefore a question of adapting to this new reality, just as we've done with everything else," said an optimistic David Boud.

Workshop for Nat teaching staff
After the presentation, it was time for lunch and then a workshop in Stakladen for teaching staff at Natural Sciences.
During the workshop, teaching staff, interested parties and members of the Forum for Education split into small groups to discuss specific examples of feedback in the classroom. Everyone was instructed to form groups with people they didn't know beforehand or with people they were interested in learning from.
The groups discussed what elements of feedback are currently working well and which elements they'd like to improve. They were inspired by the feedback methods used on courses at other departments and by the specific solutions David Boud mentioned in his presentation.
Participants could also find additional inspiration at small tables with materials on how to use Padlet, Eduflow and quizzes in Brightspace.
Professor David Boud's slides and a recording of the presentation will be made available. Write to CED's Faculty Coordinator for Natural Science, Annika Büchert Lindberg, if you are interested.
The Education Fair is a fixed tradition at Natural Sciences and has a new theme each year.