Teachers at Nat have tested the new learning management system: "Brightspace has many good tools"
Aarhus University is switching from Blackboard to Brightspace. A number of teachers at Faculty of Natural Sciences have tested the system in a pilot project. In the following, two members of the teaching staff present their experiences, and provide tips on how to get started on Brightspace.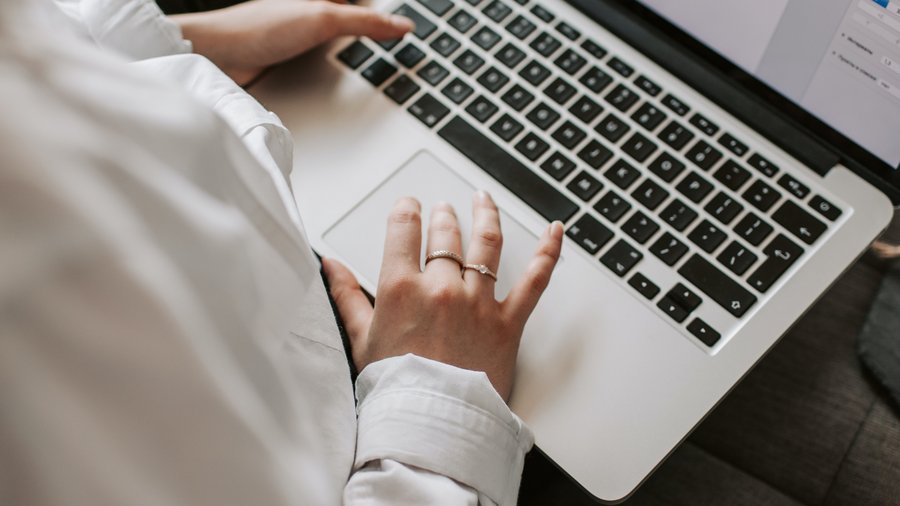 This spring, a number of teachers from Nat have taken their first steps in managing courses through Brightspace, the new learning management system (LMS) that will replace Blackboard in August. Those who have had access to the new LMS via the pilot project have found out what it is like to use Brightspace.


A chance to rethink your course
This spring, Charlotte Rohde Knudsen from the Department of Molecular Biology and Genetics has used Brightspace to run a course for a large number of bachelor's students.

"I haven't noticed any big differences during teaching, and as far as I could see students found it easy to make the switch. Brightspace has many good tools. We've held quizzes and completed assignments with peer feedback, and I think that everything worked really well overall," she says.

However, she felt that it took some time to get used to Brightspace, because functions such as the text editor, menus and file upload are significantly different from Blackboard.

Charlotte Rohde Knudsen encourages teachers to use the switch to Brightspace as an opportunity to review their courses with a fine-toothed comb.
"It's a chance to present things in a new way. I think you should make the most of it. Take time to decide what menu items, subject divisions, week numbers, etc. you want to have. Brightspace has many good functions that make it possible to present things in a more appealing way," she says.


Blackboard in modern clothing
Jacob Overgaard from the Department of Chemistry also participated in the pilot project. This spring, he ran a course for bachelor's students using Brightspace, and he cannot see any great differences between Brightspace and Blackboard.

"I'd say that Brightspace is very similar to Blackboard. You could think of it as Blackboard in modern clothing. In general, I like Brightspace. It seems more intuitive and manageable. There aren't as many confusing functionalities as there were with Blackboard," he says.

However, he stresses that new Brightspace users will need some guidance.

"I'm sure that new users will need some help and advice, otherwise it'll be difficult to get started. My advice is to get started as soon as possible and take advantage of the help available. It's not particularly complicated, but it takes time to get used to it. As with everything else, it gets easier once you know what to do," he says.
Courses to get you off to a good start
Kristine Kilså, vice-dean for education, is pleased that the first experiences with Brightspace are positive, and she emphasises that there are resources available for teaching staff as they begin familiarising themselves with the system.

"I know that changing systems takes a lot of work, but there's help to be found at AU's central teaching development centre, the Centre for Educational Development (CED). I'm absolutely certain that everyone's doing their best to be ready for students and courses this autumn," she says.


You and your colleagues can participate in online workshops designed specifically for employees at Nat og Tech who will use Brightspace for teaching. Several workshops will be offered on an ongoing basis as needed. If you are a larger group of teachers e.g. from the same department who would like to go to a workshop together, you can contact Morten Seberg Herløw Sørensen (moseb@au.dk).

All teaching staff can now access Brightspace. This means that you can log on to the platform and try out the features in your own sandbox course.
During May/June, all teaching staff will have access to the courses they are to teach this autumn. Then you can then get started on developing your courses in Brightspace. The CED will provide support throughout the transition period.
Learn more about Brightspace at this site which provides news and information, as well options on how to contact support. There are also links to a number of introductory videos with guidelines and tips. An online introductory training programme will soon be available, which you can follow at your convenience.
If you need help, or if you have any comments on the new platform, please contact CED's Brightspace support.