Experienced AU profile becomes head of the Dean's Secretariat at NAT
Aske Dahl Sløk is to take over as head of the Dean's Secretariat at Natural Sciences following Marianne Fejerskov Løyche's decision to retire earlier this year.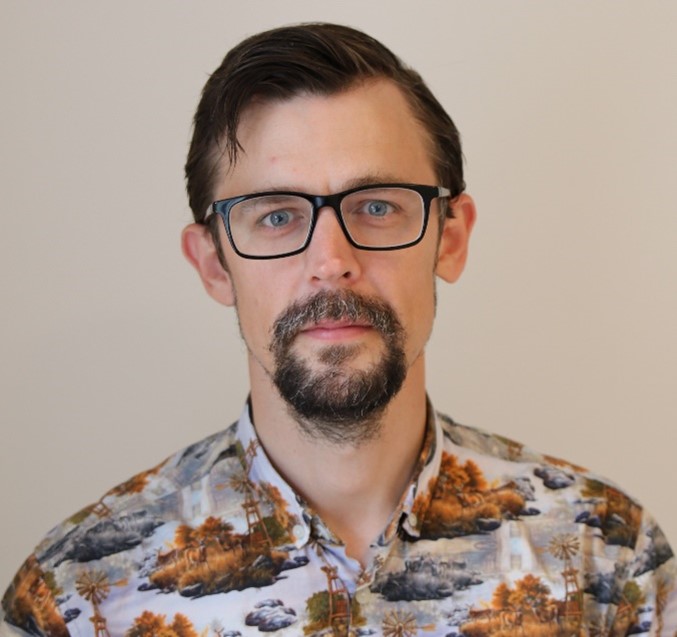 Aske Dahl Sløk has Aarhus University in his blood. He first set foot in the university in 2002 as a student on the information studies programme. Since then, he has worked at both Arts and BSS, and now as the head of the Dean's Secretariat at NAT.
"I'm very pleased that Aske has agreed to be head of the secretariat. He comes to us with a solid mix of experience from the university and fresh eyes on Nat," says Dean Kristian Pedersen.
A few months ago, the Dean's Secretariat merged with the communication department, which was previously part of the administrative centre. Therefore, one of his first tasks will naturally be to strengthen collaboration and cohesion within the merged secretariat.
"Aske's first task will be to unify and develop the secretariat. He has very good ideas about how to manage a multifaceted secretariat like ours, and it'll be good to have a manager who can focus on personnel management and caring for the employees."
Prefers meeting in person
Aske is joining the Dean's Secretariat from a position as head of Study Planning and Educational Quality Assurance and Administrative Systems at the BSS Studies Administration. This was a managerial job with a good mix of operational and development tasks. Before that, Aske worked primarily within education, but there were a few detours into civil and architectural engineering, PhD administration and finance.
After working at AU for 15 years (excluding his time as a student), Aske has accumulated a vast network at the university and lots of experience with the institution. However, there is untapped potential within the natural sciences:
"I'm really looking forward to getting to know everyone at the secretariat and getting a better understanding of the academic environments and local conditions at the faculty. I'm very familiar with the university, but there's always room to learn more, particularly within the natural sciences," says Aske Dahl Sløk.
Aske intends to start by talking to as many employees as possible. Conversations play an important part in Aske's managerial style.
"I'm a big believer in meeting people one on one. E-mails are unavoidable of course, but having a conversation face to face is something else entirely. I'll have a lot of these at the beginning, where I'll focus on ensuring employees experience the positives of being a unified secretariat." Aske Dahl Sløk is 42 years old and lives on Risvangen with his wife and two children aged seven and ten. He took up the position of head of the Dean's Secretariat on 1 April 2023.