Now you can build your autumn courses in Brightspace
Now you can access autumn courses in Brightspace, the platform that will replace Blackboard after the summer holiday. This means that teaching staff can start building their courses in preparation for the autumn semester. Help and support in building your courses is available now, and the help desk will be open all summer.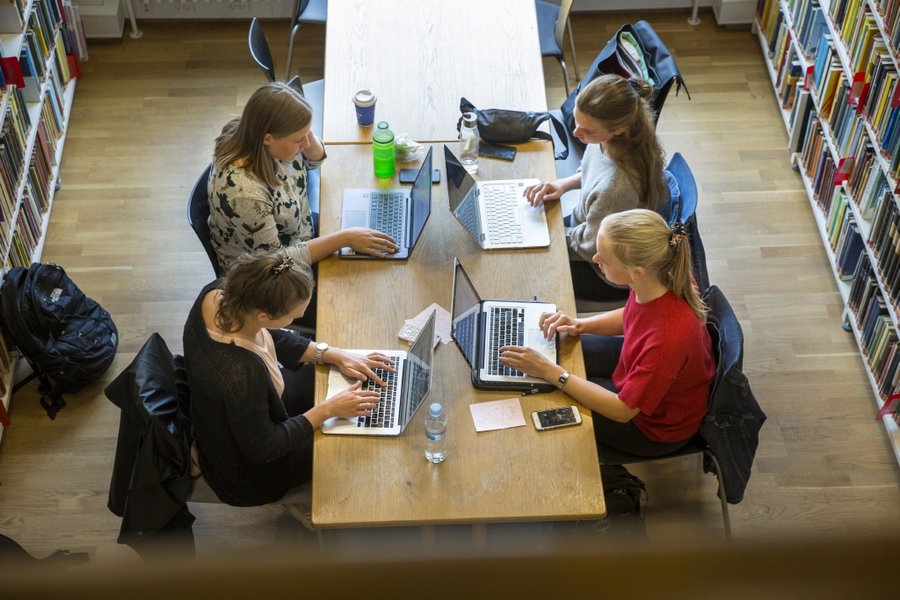 When you log on to Brightspace, the university's new learning platform, you will be able to access all of the courses you'll be teaching in the autumn (log on to Brightspace). This means you can get started adding content to the empty course shells and building your courses in preparation for the new semester.
See how course content from Blackboard is imported and get tips on how the course page can be structured in this short video. The video also shows how teaching staff at Natural Sciences can access two templates, known as "Masters", with help and ideas on setting up and structuring your course.
Course coordinators are enrolled in relevant courses
All course coordinators are enrolled in the relevant courses in Brightspace. In the course catalogue you can see who is registered as the course coordinator in your course. The course coordinator can add further teaching staff to a course via "class list" on the course page. There is a description of how to do this in the Brightspace Online Course here. If you are a course coordinator, but do not have access to your course, please contact Søren Anker Andersen from Nat-Tech Studies Administration.
You get plenty of help
Brightspace is new to many academic staff, and you may need to set aside some time to familiarise yourself with the new platform. So it's a good idea to exploring the platform now – and to take advantage of the many forms of support and guidance available from the Centre for Educational Development (CED), for example in relation to building courses.
Brightspace-workshops: At these workshops, you will be introduced to the most important functions of the platform, including uploading materials, communicating with students and setting up learning activities. There will also be time to address individual questions and problems. See the list of workshops.
Drop-in support: You can get help with Brightspace on Zoom every Tuesday and Thursday 14.00-15.30. Access the meeting room.
Brightspace Online Course: As a lecturer, you are automatically registered for this online introductory course, which you can complete at your own speed. You will find the course under the tab Resources and can access it via this link for lecturers. If you are not a lecturer (but e.g. a PhD student or an administrative employee), and would like to take the course, you can access it via this link for non-lecturers.
How-to videos: These short videos on different topics will introduce you to the basic functions of the platform and give you useful tips and tricks. Access the videos here.
Book a student assistant: If you need help in connection with building your Brightspace course, you can book a student assistant for half an hour. The meeting is held online via Zoom or Teams. Click here to book a student assistant.
Brightspace quickstart quide: In this quickstart quide, you will find guidelines for the most important features of the platform in a print-friendly version that you can print out and keep. Find the quickstart guide here.
Support from CED: You can either call the help desk or contact them via a contact form. For the first time, CED will be offering support throughout the summer. Find contact information and contact form.
What about course content from Blackboard?
Most course content from autumn 2020 courses in Blackboard has been automatically transferred to Brightspace and can be found on the Blackboard Courses tabs. Transferring this content to new courses is fast and easy. Note that course content that has been created by or is linked to individual students cannot be copied to a Brightspace course.
Read more about transferring content and what you need to be particularly aware of before Blackboard is shut down on 31 October 2021 at http://staff.au.dk/brightspace/.
What about the students?
The students will be given access to Brightspace in August. Before that, they will receive information about the transition to the new platform by email and via the study portals.
Students can also find information about Brightspace on studypedia.au.dk/, which will be updated regularly.??
New students will be informed about Brightspace in the introductory material – for instance via AU's online programme for new students, Study@AU.