Focus on action and solutions after Gender Equality Conference
The breakout session for Nat and Tech included presentations and engaged questions focusing on equality and diversity at the two faculties.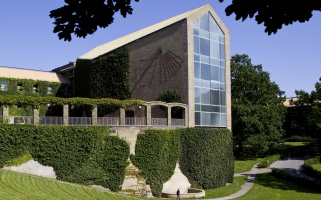 On 8 March, managers and staff from AU were invited to an online conference: "Gender Equality at AU". The conference aimed to raise awareness of gender equality at AU and in academia in general.

Watch recordings of the conference keynotes here.


The joint breakout session for the Faculty of Natural Sciences and the Faculty of Technical Sciences addressed gender equality and diversity in the STEM area. Moreover, there was debate on how the two faculties will address the challenges in the area.
Dean Kristian Pedersen and Dean Eskild Holm Nielsen from Nat and Tech, respectively, stated that management at both faculties is aware of the challenges and that responsibility for creating the necessary change rests with the management.
The two faculty management teams will focus on continued debate and on stimulating action and solutions. Therefore, an action plan will be drawn up as an integrated part of the AU strategy to promote gender equality and diversity.
The breakout session began with a number of presentations for inspiration and debate. Finally, the speakers took part in a panel debate motivated by sharp and interested questions from the audience from the two faculties.
The session was moderated by Inge Liengaard, and on the panel were:
Professor Jens Hjort, University of Copenhagen
Chiara de Notaris, chairman of the Junior Research Association and postdoc, Department of Agroecology
Vice-Dean (Education, Nat) Kristine Kilså
Vice-Dean (Research, Tech) Brian Vinter
Pia Thystrup, HR partner, Nat-Tech HR
The keen interest from participants and the speakers stresses the importance of continued work to improve gender equality and diversity, both at faculty level and at AU in general.

Work at the Faculty of Natural Sciences and the Faculty of Technical Sciences will continue, among other things in the two newly established Committees for Diversity and Gender Equality.

The Committee for Diversity and Gender Equality at Nat is composed of
Katrine Juul Andresen (GEO)
Ellen Bernadette Noer (BiRC)
Franziska Eller (BIO)
Stig Uggerhøj Andersen (MBG)
Thomas Breitenbach (CHEM)
Daniel Otzen (iNANO)
Ida Larsen-Ledet (CS)
Jessica Maria Helena Carter (MATH)
Steen Brøndsted Nielsen (PHYS)
Dean Kristian Pedersen