Dean: I apologise for my inappropriate wording – and I look forward to resolving the research-integrity issue.
Comment on an article in the newspaper Berlingske on 17 January 2021.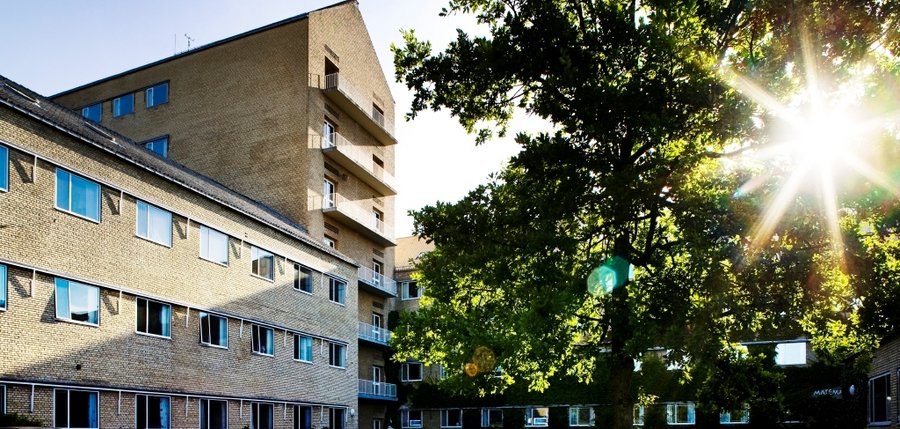 On Sunday 17 January 2021, Berlingske published an article on a matter centred at the Department of Physics and Astronomy under the Faculty of Natural Sciences. The point of departure was an article published in Nature in 2016 entitled "Exploring the quantum speed limit with computer games", with Jacob Sherson as the corresponding author. Following publication, doubts have been raised about some of the scientific results.
The article in Berlingske mentions an email exchange between myself and Flemming Besenbacher, in which I use inappropriate wording. I have spoken to Berlingske, but I would like to add my personal account and comments for all the staff at the faculty.
I would like to share my inappropriate wording with you, so everyone knows what I'm talking about. This is what I wrote to Flemming Besenbacher in a personal email on 20 November 2020: "(...) I'm close to gagging several mouths with duct tape and tying their hands behind their back, until they've thought things over!"
I have explained to Berlingske, and to those involved, that my wording was not aimed at anyone in particular, but it was solely an expression of my personal frustration about a protracted and strained dialogue between researchers at the faculty – a dialogue that had reached deadlock and was not leading to any sort of understanding between the parties. This in no way makes my choice of words acceptable, I apologise deeply and strongly regret writing as I did.
It is crucial that we talk courteously and respectfully to and about each other at AU, while at the same time leaving space for free and critical dialogue. This applies to everyone, but not least to us in the faculty management. We have a special obligation. I have not lived up to this in my own communication, and I would like to convey my unconditional apologies to all members of staff for my inappropriate wording.
I have discussed the matter with Rector Brian Bech Nielsen, who criticised my unacceptable wording immediately he became acquainted with it. Of course, I have also apologised to the rector and explained that I fully accept the criticism. I have assured him that it will not happen again.
It is vital for me, for the faculty, and for the university that we have a culture in which we listen to each other and relate critically and constructively with our colleagues' academic viewpoints. This is a natural part of what drives forward science and the scientific process. As the dean, I have a duty to be the first to stand up for this. I acknowledge that my wording can be read as the opposite, but that was never my intention.
Head of Department Ulrik Uggerhøj and I will continue our work to safeguard good collaboration and work environment at the department and, with the parties involved, find out whether there is any further specific criticism about research practices to be addressed by the Research Practice Committee. The intention of this effort is to make it possible to draw what conclusions we can and to bring the process to a satisfactory end.
In parallel with this, I have expressed my full support for Ulrik Uggerhøj and how he has handled the matter so far. He and I have discussed the continuation of his initiative at the Department of Physics and Astronomy to ensure a good and collegial collaborative environment in collaboration with a number of parties – both internally and externally.
Finally, I would like to comment on Flemming Besenbacher's remarks, in which he expresses his profound opinions about the matter and how AU has tackled it. I want to make it absolutely clear that NAT and AU have handled this issue internally with the rules and resources at our disposal; for example our internal adviser on responsible conduct of research and the Research Practice Committee. We have done this independently of what outsiders might think and say. This also applies to Flemming Besenbacher. I made this clear to him in a conversation, and I also pointed out that his comments about AU employees are entirely unacceptable – just as my own wording was.
As I said, we will continue to investigate whether there is any further specific criticism that should be addressed - and if so, how. We must bring this matter to a fitting conclusion: it cannot be allowed to continue. A solution must be found – and we will find this by helping each other at the university. We are aware that the press coverage has been aggressive and stressful for the parties involved, and therefore we have to deal with it. We owe this everyone involved; they are all very talented and valued employees.
We must ensure that our culture at the faculty encourages us to listen and deal with each other's criticism openly and professionally. We must always maintain a respectful tone and a constructive manner to promote and protect academic progress.